Public Notice: Manchester Township/Village of Manchester Recreation Master Plan public input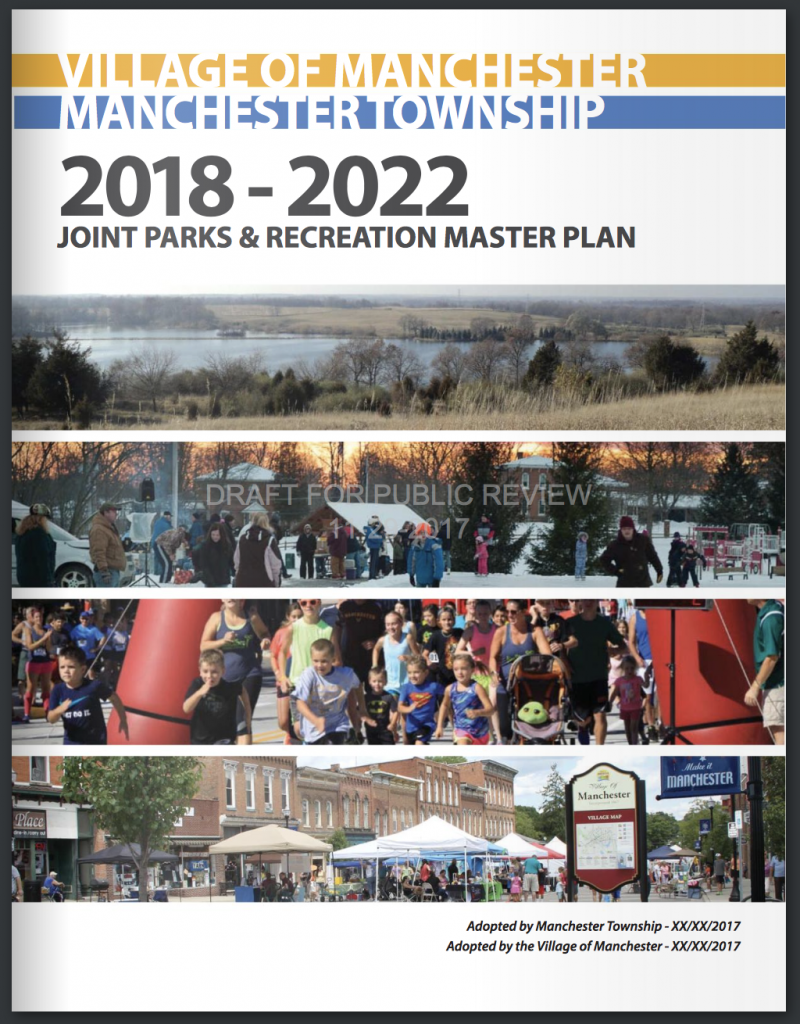 Read plan online HERE.
MANCHESTER TOWNSHIP/VILLAGE OF MANCHESTER
RECREATION MASTER PLAN PUBLIC INPUT
The VILLAGE OF MANCHESTER and MANCHESTER TOWNSHIP are seeking public input regarding the Manchester Area 2018 – 2022 Recreation Master Plan. The Michigan Department of Natural Resources requires a minimum 30-day public review process as part of the master planning process. The plan will be available for review through January 20, 2018. Formal public hearings regarding the plan will be held at Village Hall on Monday, February 5, 2018, as part of the regularly scheduled Village Council meeting. A second hearing will take place at Township Hall on Tuesday, February 13, 2018, as part of the regular Township Board meeting.
The draft master plan is available for review at the following locations:
Manchester Township Hall, 275 South Macomb, Manchester, MI 48158
Village of Manchester Offices, 912 City Road, Manchester, MI 48158
Manchester District Library, 912 City Road, Manchester, MI 48158
The draft plan is also available online on the Village website at https://vil-manchester.org/ , and on the Township website, http://www.twp-manchester.org/ .
Please address questions and comments to
Jeff Wallace, Village Manager at jwallace@vil-manchester.org, or
Gene DeRossett, Township Supervisor at mtwp_supervisor@sbcglobal.net