Library Hosts Local Art and Craft Show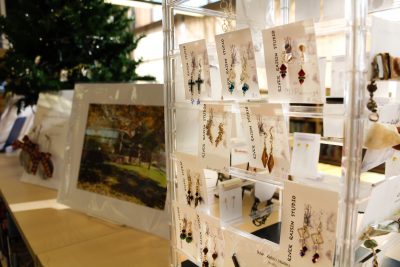 Submitted by Tamara Denby
Christmas in the Village may be over, but if you're still on the hunt for a special one-of-a-kind gift, handmade by a local artist, you're in luck!
The Manchester District Library is hosting the work of some of Manchester's most recognized artists. Scattered around the Library's main floor, you will find pottery, photography, paintings, jewelry, note cards, and Christmas ornaments. Also included: some spectacular paintings by area artists (not for sale), a revolving display of holiday quilts, kits for ornaments children can make at home, and printed instructions for a sewing project.
We welcome you to come in to shop … or just enjoy the festive atmosphere.