Sesquicentennial Commemorative Books to be available for sale this week!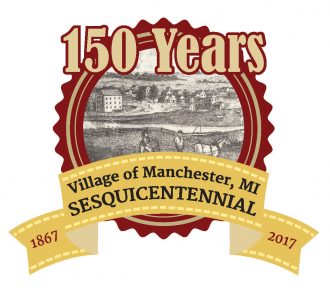 The Village of Manchester Sesquicentennial Commemorative Books are now in printing. This book is our final product from the 150th anniversary celebration held this past August. We have been working hard to complete the book and have it available by Christmas.
The book is a 170-page, full color, high-quality paper, perfect bound print which contains text and photographs of the Sesquicentennial events, relevant Manchester history, and many other related subjects, using materials provided by a variety of sources. The cover page and table of contents are shown in the photographs below. The Sesquicentennial Committee has been working with Allegra Printing of Saline to complete this book. We have seen a full color proof, and are very pleased with the print quality and the color/sharpness of the photographs. We have received excellent pricing on this book which will allow us to sell them at $20 per copy. This can be paid in cash or check made payable to "MAHS."
We expect to have copies available at the end of this week. We will notify via social media and various e-mail listings when and where they will be available. River Raisin Antiques and Mercantile will have them at the store (138 E. Main St.), and the Lions Club will have them at the Luminaria sales at the MAHS Kingsley-Jenter House garage (302 E. Main). Persons who have registered their interest with the MAHS will also be contacted directly and arrangements made for delivery. We may also have other venues for sale of the book.
Thanks for your interest in the book, and your patience as we worked to get this done!