Girl Scout cookie sales have started & feature new cookie, the S'more!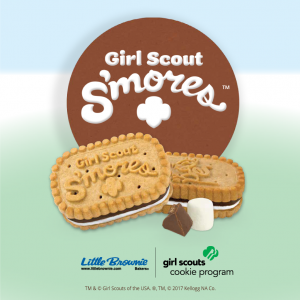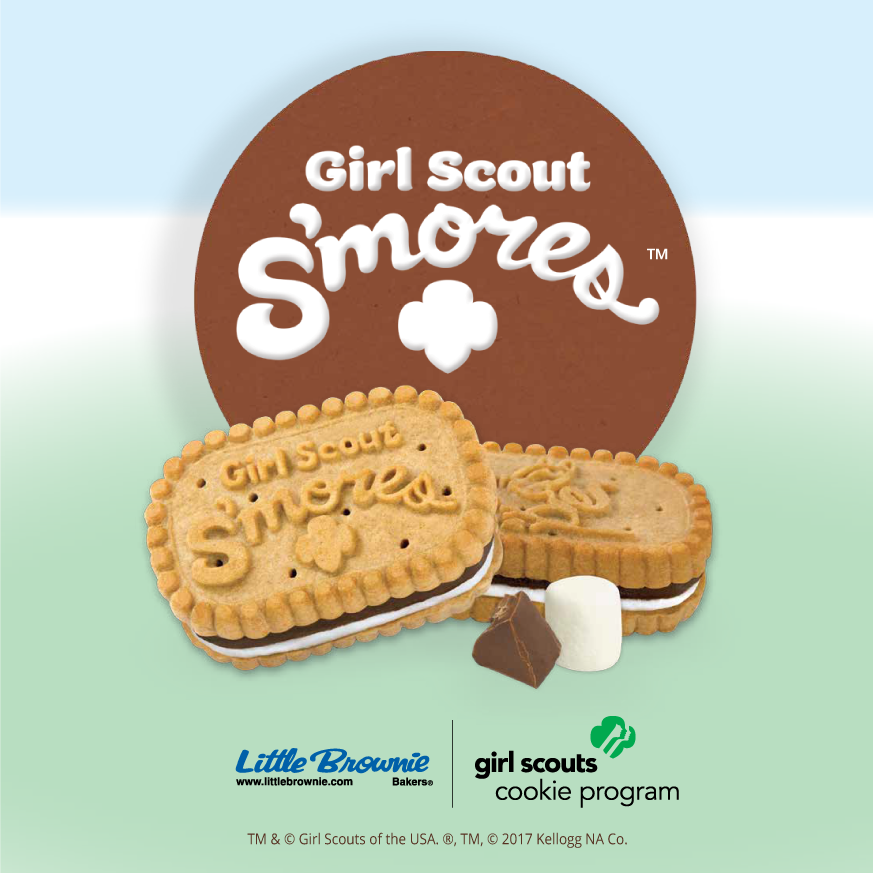 Are you a fan of Girl Scout cookies? Good news! Girl Scout Cookie sales have started in the Manchester area, and this year there is a new kind of cookie, S'mores. S'mores feature crunchy graham cookies filled with a layer of chocolate and a layer of marshmallow-flavored filling based on the popular campfire snack invented by Girl Scouts in the 1920's.
In addition to being based on a famous treat, these S'more cookies are "clean," meaning they contain no artificial flavors, no artificial coloring, no high-fructose corn syrup, no hydrogenated or partially hydrogenated oils and are free of preservatives. They are free of genetically modified organisms and are made with natural flavors, cane sugar and responsibly-sourced ingredients.
As in past year, most boxes of cookies are $4 each, but the previously introduced gluten-free Toffeetastic cookies and this new "clean" S'more cookies are $6 a box. Order directly from one of your neighborhood Girl Scouts now, or wait until February–when cookie booths will be set up at different locations around the village!