Another successful week for wrestlers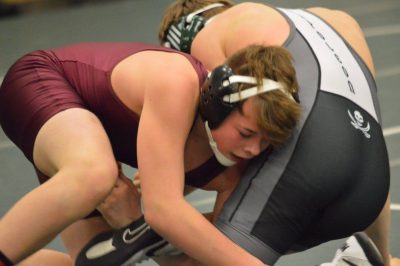 The Dutch wrestlers went 2-0 against Napoleon and Michigan Center on Wednesday night at the Napoleon quad meet.
On Saturday, the team headed to Leslie to the Blackhawk Invitational tournament and earned a third place team finish out of 22 teams, with a total of 173 points.
Individual placers included first-place medalists Reese Fry at 112# and Charlie Depp at 215#.
Second-place wrestlers were Drew Gebhardt at 103# and Blake Belaire at 130#.
Colin McCaffrey at 160# earned a third-place medal.
In fourth place, Jacob Shelby at 119# and Grant Tungate at 125# provided extra points to help the team.
Derek Guenther at 152# had a fifth-place finish and Josh Bunn at 135# rounded out Manchester's scoring.
Congratulations, Dutchmen on another great performance!