Local church to set aside time for study and prayer
Pastor Gary Page of the Victory Baptist Church in Manchester believes the promise from James 4:8–"Draw near to God, and he will draw near to you." He thinks that coming closer to God is what our world needs in these days.
So, he has been working for some time now on helping people do just that, in a year-long program that will debut on Feb. 4.
You may have noticed a small advertisement in last week's print edition of the Mirror with suggested scriptures for "Quiet Time Week 1." The scripture readings can start at any time, and continue with daily readings, beginning with the book of Genesis. A weekly study will be held starting this Sunday at 6 pm, at Victory Baptist Church, 419 S. Macomb St., Manchester and anyone who wishes to join this study is welcome. Those who start the readings listed in last week's issue by today (January 29) will have completed all seven days to be fully up to date in order to attend Sunday evening's event.
Pastor Page believes that taking a small amount of time each day for study, introspection, and prayer will help those who choose to follow the "Quiet Time" readings to draw nearer to God–no matter their church affiliation, or lack thereof. Those who are already part of a faith community may use this program at home, with others in a small group, or in their own churches. He will gladly supply other local clergy with the Quiet Time booklet to be used in similar studies. Those who do not currently attend a church are invited to begin the study this week with Page and other Victory Baptist members who will be following the Quiet Time, to increase their understanding of God's Word.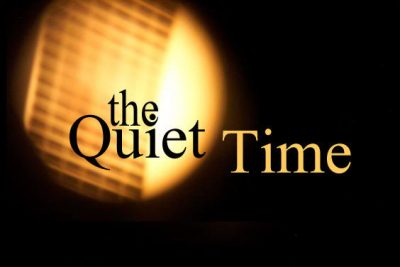 The group is open to all, and there is no obligation to attend services to be part of the Quiet Time group. The studies will continue for a full year, concluding next January.
"This is not about a specific church or denomination," Page says. "Rather, it's about people spending time one on one with their God."
Watch for more Quiet Time listings in each week's Manchester Mirror.