County Emergency Communications Millage Renewal on Primary Ballot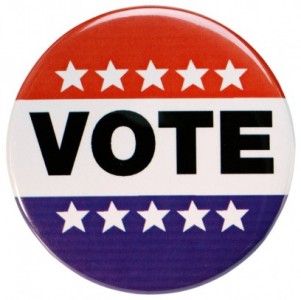 Ten years ago, Washtenaw County residents supported an Emergency Communications millage for a county-wide, shared radio system so that all public safety personnel in the county could talk to each other. The millage expires at the end of 2016. Washtenaw County is seeking the renewal of that millage so that it can continue to support this critical communications system. It will be part of the presidential primary ballot on Tuesday, March 8
As this is a renewal, it is not an increase in taxes. It is a continuing .2 mill annual assessment for 10 more years, through 2026. It will cost $20 annually for a resident whose home has a market value of $200,000 ($100,000 SEV), or about $1.67 a month.
In 2006, the funds paid for the following:
seven radio towers around the county
2,325 mobile radios for use in the field by emergency responders (police, fire, and ambulance)
ongoing maintenance and oversight of the system
For the past 10 years, all public safety personnel and other agencies have been ablate  talk to one another over the same radio system, regardless of jurisdiction. Best of all, the individual cities and townships did not have to pay for this system from their individual budgets.
Examples of incidents where it made a significant difference include:
the Dexter tornado in March 2012 – no lives lost
multiple vehicle crash on U.S. 23 in January 2015 – only 1 fatal injury
all snowstorms, ice storms or weather causing flooding
hundreds of annual events from Manchester's Chicken Broil with 10,000 attendees to U-M Football games with 107,106 fans just in the stadium alone
Presently, the Washtenaw County emergency communications system serves 50 offices and agencies around the county, including the following:
all police and fire departments, including their dispatch operations
Huron Valley Ambulance, including their 9-1-1 Call Center
Washtenaw County Road Commission
American Red Cross
Prosecuting Attorney's office
Washtenaw County Administration
Ypsilanti Township Administration
U-M Survival Flight
Center for Forensic Psychiatry
the four area hospitals
Ann Arbor and Manchester school bus operations.
Renewal funds will be used to update and enhance the current system with the following:
Replacement of outdated radios and equipment throughout the system
emergency radios in all school buildings to provide instant access to police (Chelsea and Saline school districts are currently testing prototypes)
Next Generation 9-1-1 system, which includes texting, photos and video capabilities
Ongoing system maintenance and repair
pagers and mobile computers for emergency responders
For more information, please visit this website find "keep 911 working" on Facebook HERE or follow keep911working on Twitter. For questions, email keep911working@gmail.com.