Prom Dresses Modeled in Anticipation of Free Prom Dress Boutique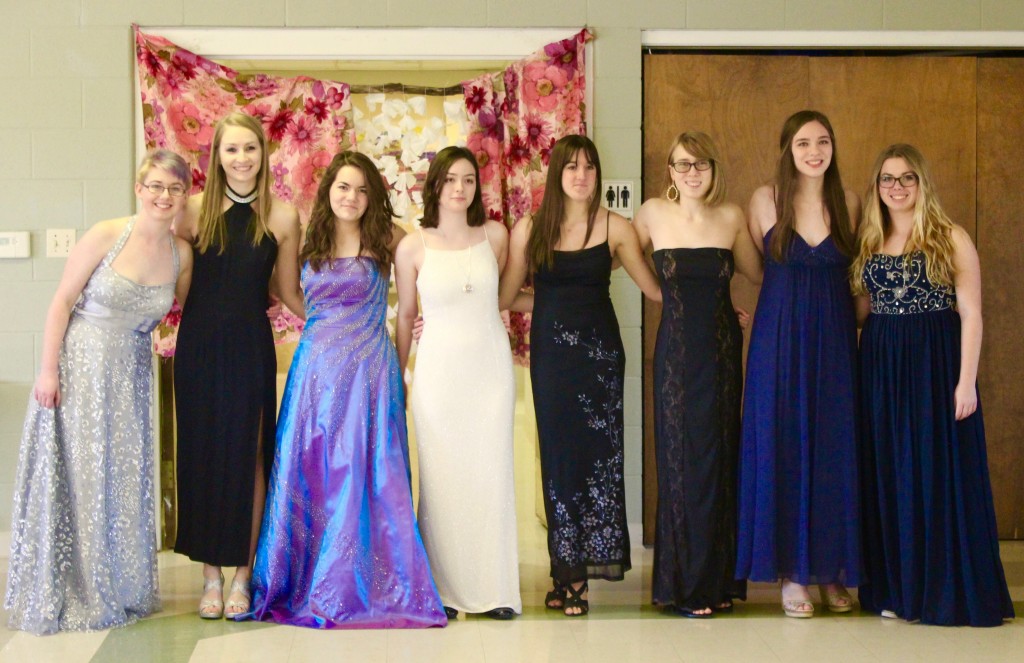 Last Saturday, eight Manchester High School juniors from Ambassador Girl Scout Troop 41545 modeled twenty-four elegant prom dresses at the Manchester Ladies Society Afternoon Tea and Prom Dress Fashion Show. As one attendee stated, "The food was wonderful, the tea was delicious, and the atmosphere was charming!" The tea was catered by Jessica Bushaw from Franks in the Morning. The dresses modeled were all donate by community members and will be available in two weeks at the Ladies Society's Annual Free Prom Dress Boutique. The dresses modeled are just a few of the 150+ new and like new dresses that will be available, ranging in style and size.
All girls living in the Manchester school district or who attend Manchester High School as a student of choice and are attending prom are invited to shop for a prom dress for free. Girls from out of district attending MHS prom as someone's date are also invited. The boutique will open after school on Friday, March 4th in the Student Activities Room and run until 5pm. It will reopen Saturday at 10am and run until 1pm.
If you have a clean formal dress, dress shoes, jewelry or a purse you would like to donate, it's not too late! The Ladies Society collects dresses year round at the front desk of the Manchester District Library. You will receive a receipt with their 501c3 information to save for your taxes. Items donated by Tuesday, March 1 will be available in this year's boutique.
If you have questions about the Free Prom Dress Boutique or would like to volunteer to help out at it, email manchesterladiessociety@gmail.com.