Community Partnership to Focus on Local Development – Meetings TONIGHT & TOMORROW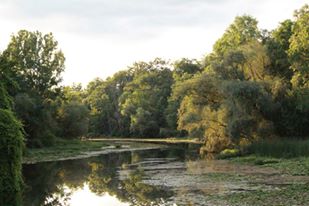 As spring arrives and the Main Street Bridge nears completion, the Manchester Village Council and the Downtown Development Authority will shift its focus to help promote economic development in the downtown business district.
Village President Pat Vailliencourt is inviting business and property owners, volunteers, and elected officials, to provide critical input moving forward with this project. Recent opportunities have developed that will require immediate community partnerships to move ahead with exciting redevelopment in the downtown district.
"Utilizing the River Raisin as an asset has been discussed for many years," Vailliencourt said in an open letter to businesses and elected officials. Her letter invited interested parties to attend a brainstorming meeting with representatives from the River Raisin Watershed Council TONIGHT, Monday, March 28th at 7 pm in the Council Meeting Room (Lower Level of Village Hall, 912 City Road). This meeting will also provide an update on the village's recent application for a Michigan Department of Natural Resources Trust Fund Grant to develop a riverfront recreation area.
In addition, the village also has an opportunity to qualify for assistance and a grant from Washtenaw County, the Ann Arbor Board of Realtors, and the Arts Alliance to foster economic development. Gilbert White, a Realtor representative and promoter of the "Lighter, Quicker, Cheaper Grant," will join interested partners TOMORROW, Tuesday, March 29th, also at 7 pm in the Council Meeting Room. This meeting will provide an opportunity to discuss the program and assist the village as it determines upcoming projects.  
Although both of these programs are being held on extremely short notice, organizers and Village Council representatives hope that as many stakeholders as possible will attend each meeting. For more information, contact the Village Office at 734-428-7877.