4-H Youth Show registration to open June 1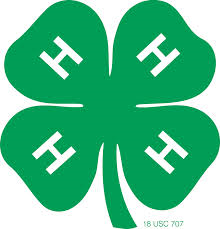 Washtenaw County MSU Extension's 4-H Staff will again be partnering with the Washtenaw County Farm Council to host the Washtenaw County 4-H Youth Show scheduled for the last full week of July, 2016.
Around 700 Washtenaw County young people and several hundred adult volunteers annually participate in this event during which they exhibit projects ranging from cooking, sewing, and woodworking to collections and livestock. The annual Youth Show is a chance to showcase the learning and work done by youth over the last year.
The 4-H Youth Show is open to all young people in Washtenaw County who are ages 5-18 as of January 1, 2016. Projects entered in the 4-H Youth Show do have to meet some requirements and follow all Youth Show Rules. A full list of information and required fees is available online in the 2016 4-H Youth Show Book here which also lists guidelines required by each listed project department and class. Pre-registration is mandatory for this event and online registration will only be open from June 1 through June 30 here.
Face-to-face project judging will take place Sunday, July 24 and the show runs through Friday, July 29. It is similar to a traditional county fair but the primary focus is on youth achievement and positive youth development. Each day is filled with various livestock and horse shows, contests, and an opportunity to see members' exhibits which include all kinds of crafts and hobbies. Other activities to round out the event are a youth livestock auction as well as a small animal silent auction.
The 4-H Youth Show is located at the barrier free Washtenaw County Farm Council Grounds, 5055 Ann Arbor-Saline Road, between Ann Arbor and Saline. The gates open at 8 am and close at 10 pm each day of the show. All animal exhibits will be on display by Tuesday afternoon. Admission is free to the grounds and all events.
Additional questions may be directed to the Washtenaw County MSU Extension Office at 734/997-1678.