Italian Night at Emanuel to raise money for Vacation Bible School 2017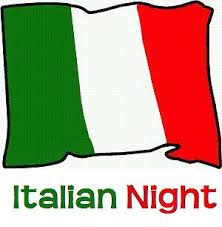 The Emanuel United Church of Christ will host Italian Night on Wednesday, November 16th from 4:30 to 7pm. Four local churches, Emanuel, St. Mary's Roman Catholic, Manchester United Methodist, and Sharon United Methodist are coming together to benefit the jointly sponsored Community Vacation Bible School (VBS) 2017. The menu for the meal includes: chicken parmesan with spaghetti, garlic rolls, salad, and dessert from the best kitchens of Manchester!
The Dinner this year will provide the funds for VBS 2017 so that no child or family will be asked to assist with the costs of VBS. All children whether or not from Manchester, will find a warm welcome. This year VBS 2017, hosted by the four churches, will be held at Manchester United Methodist the last week of June.
The chef for the evening will be Dr. Williams who enjoys time in the kitchen preparing food. He will be joined by Pastor Pete Harris who will assist in the preparation of the Spaghetti. Pastor Kesson and Fr. Bosco will be warmly greeting those who attend. Come and enjoy seeing the Manchester church community working together to feed the body and the soul!