Local Art at the Manchester District Library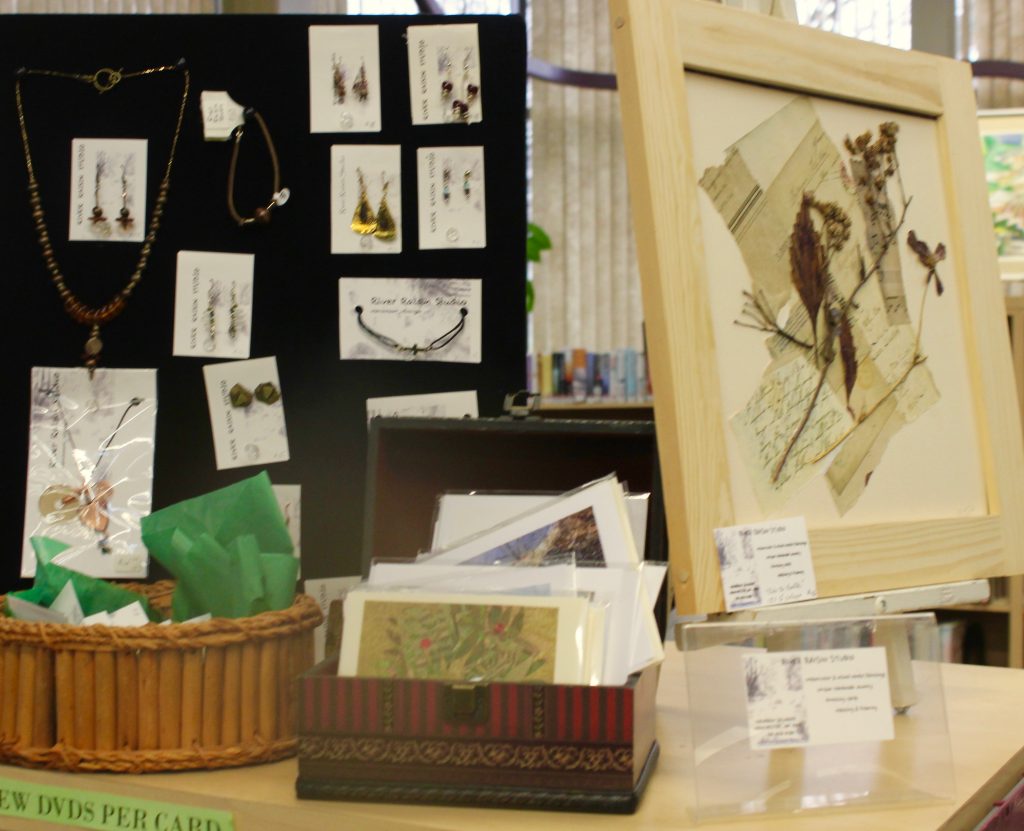 submitted by Mireille Prusak
Beginning Monday, November 21, and running through the end of December, the Manchester District Library will host a showcase of local artwork. The display will present works that span the artistic spectrum–everything from paintings to pottery, jewelry to felt-work projects. Some of the artwork will even be for sale, offering patrons the unique opportunity to find that perfect holiday gift while supporting local artisans. Works from the following artists will be featured: Aaron Bushaw, Jeanne Hatten, Nancy Feldkamp, Kathleen Feldkamp Graddy, Helen Fisher, Jo Kladzyk, Dee Miles, David Nelson, Maureen Salazar, and Margaret Shaw.
Stop by the Manchester District Library at 912 City Road to enjoy the creativity of our community!
Correction, 12-2-16: Artist Kathleen Feldkamp Graddy was incorrectly left out of the list of artists and has been added.