Free tax help in Manchester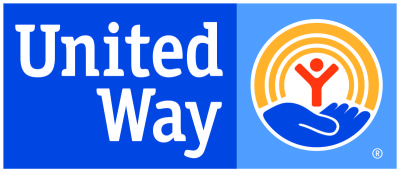 Do you want to do your taxes yourself instead of paying someone to do them for you, but you have questions or don't know where to start? On Monday, February 6th from 2 to 7 pm, Manchester Community Resource Center (CRC) located at 410 City Road, will be hosting a one-time opportunity to get help from United Way of Washtenaw County-trained assistants to file your taxes for free at MyFreeTaxes.com. Bring your own laptop or use one of the computers there to prepare and file your own income tax returns. No appointment is necessary. Questions? Call the Manchester CRC at 734-428-7722 or visit www.uwgive.org/mytaxes.
While the MyFreeTaxes.com event requires you to file your own taxes and is for everyone, the CRC and United Way of Washtenaw County are also working together to provide a free tax return service for low-income taxpayers in the Manchester area through the Volunteer Income Tax Assistance (VITA) program. Managed locally through the United Way of Washtenaw County, VITA is a national IRS program providing free tax preparation for individuals and families making $53,000 or less, persons with disabilities, the elderly and those with limited English proficiency.
The VITA Program is by appointment only. Eligible taxpayers can call the CRC at 734-428-7722 to schedule an appointment. Appointments will be held on a Mondays starting February 6th and continuing through March 27th. Trained VITA volunteers and certified tax professionals will meet with eligible taxpayers in the CRC office located at 410 City Rd, meeting one-on-one to provide basic tax return preparation services and electronic filing; offer financial tips; and inform taxpayers about special tax credits they may qualify for such as Earned Income Tax Credit (EITC), Child Tax Credit, and Credit for the Elderly or Disabled.
Taxpayers are asked to bring:
▪  Photo ID for each person on the tax return (REQUIRED)
▪  Social Security Card or ITIN for each person on the tax return (REQUIRED)
▪  Birth dates for everyone that is included on the tax return
▪  W-2s from all jobs held in 2016
▪  All 1099s, 1098s and other tax forms
▪  Savings and checking account and routing numbers for direct deposit
▪  Last year's tax return
▪  Childcare provider information, including total paid in 2016 and their tax ID number
▪  Landlord's name, address, phone number and rent paid in 2016
▪  Household's health coverage information (1095-A, 1095-B, 1095-C)
▪  Proof of foreign status if applying for ITIN
Why should eligible taxpayers seek out free tax preparation assistance? "No one ever spends their way out of poverty," said Pam Smith, President and CEO of United Way of Washtenaw County. "VITA is more than a community resource; it moves people another step away from crisis by helping them keep more of the income they have earned."
The United Way of Washtenaw County is looking for volunteers to assist with VITA. If you are interested in signing -up here: www.uwwashtenaw.org/volunteerforvita. Training will be held in January by the IRS and experienced VITA volunteers.
Funded through the generous support of the Washtenaw County Office of Community and Economic Development (OCED) and other community partners; the VITA Program serves as a cornerstone for the Washtenaw Financial Stability Coalition, a local inter-agency partnership focused on increasing the financial stability of low-income working individual and families.