Washtenaw County Clean Up Day at Chelsea High School in May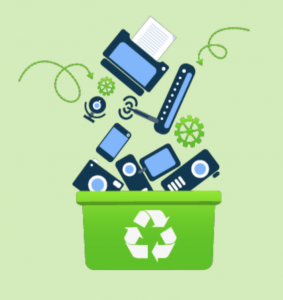 As an alternative to illegally dumping in community recycling bins, residents are encouraged to attend upcoming County Clean-Up Day on Saturday, May 13, sponsored by the Washtenaw County Water Resources Commissioner's Office, Lyndon Township and Chelsea Athletic Boosters from 9am to 2pm at the Chelsea High School located at 740 N. Freer Rd. in Chelsea.
They will be accepting glass bottles, rigid plastic (5 gallon buckets, laundry baskets, etc.), tires, appliances (refrigerator, dryer, a/c unit, etc.), scrap metal, electronics (TV, computer, etc.), and household hazardous materials (paint, pesticides, cleaning supplies, motor oil, etc.). They will NOT accept bulky household items (mattress, furniture, etc.), construction and demolition waste (drywall, concrete, wood, bricks, etc.) or household garbage. For proper disposal of these items, contact the Chelsea Transfer Station at 734-475-7955. This event is for Washtenaw County households, so they will NOT accept materials from out-of-county residents or from businesses.
Please consider a minimum donation of $10 to help support this effort. Bring 4 tires for free but organizers are requesting a donation of $5 for each additional tire. Bring 1 TV, computer or appliance for free but organizers are requesting a donation of $10 for each additional item.
Questions? Call 734-222-3810 or visit http://recycle.ewashtenaw.org for more information.