Manchester Big Tree Search – Help the Mirror find the biggest tree in Manchester!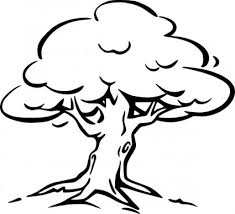 The Manchester Mirror is excited to announce that we are holding a summer long search for the biggest tree in the Manchester area!
We need your help to discover Manchester's very own sentinels, trees that have stood witness to the changes over time to our area, from wilderness to Native American settlement to European Immigrant settlement. Because determining tree height is not a straightforward task for a novice, we are looking for trees with the greatest circumference around their trunks at 4 & 1/2 feet off the ground. We'll award cash prizes to the people who find the top three biggest trees!
The Contest runs June 1st through August 31st, 2017. To enter, print off and fill out the entry form here: Big Tree Search Entry Form (or cut one out of the print edition of the Mirror), fill it out and mail it in. You can also email all of the entry information to the address on the form. If you find another tree that is bigger, later, enter again! Everyone is eligible to enter but trees must be located in Manchester, Sharon, Bridgewater or Freedom Township to qualify.
Prizes!
The person who locates the largest tree in the Manchester area will win $100 in cash. The person who locates the second largest tree will win $50 in cash. The person who locates the third largest tree will win $25. Certificates will also be awarded in multiple categories.
Rules:
Children can enter. Children should not go off into the forest by themselves to look for trees. Parent or guardian's information needs to be included on entry forms.
Trees must be located in Manchester, Sharon, Bridgewater or Freedom Township.
Trees must be located on public land or private land that you have permission to be on.
If a tree splits into multiple trunks or branches below 4 & 1/2 feet, measure the largest trunk or branch at this height.
If a tree has a large burl or knot at 4 & 1/2 feet, measure just above and just below it and average those two circumferences.
Tree circumferences of the largest reported trees will be confirmed by judges before prizes are awarded.
If a winning tree is entered by multiple people, The first person to enter it will win the prize.
Entrants are only eligible to win one cash prize, even if they enter multiple winning trees. If the same person enters the largest and second largest tree, the second place cash prize will be given to the person who entered the third largest tree, and so on.
Owners of the Manchester Mirror and immediate family members are not eligible to win cash prizes.
Reminder: Poison Ivy can grow on trees as hairy vines. Don't touch hairy vines!!!
Don't have trees in yard? Don't worry! 
There are village parks, a county park and lots of county nature preserves in the Manchester Area, all of which are public and FULL OF TREES!
In the Village of Manchester:
Wurster Park (1.5 acres) 200 block of West Main St.
Kirk Park (3.75 acres) Adrian Street
Chi-Bro Park (9.3 acres) 209 Ann Arbor Street
Carr Park (20.8 acres) 601 West Main Street
Visit vil-manchester.org/parks-recreation/ for more information.
In Sharon Township:
Sharon Mills County Park (170 acres) 5701 Sharon Hollow Rd
Clark and Avis Spike Preserve (103 acres) Grass Lake Road 1.3 miles west of M-52
Sharon Short Hills Preserve (84 acres) Hashley Rd off of Grass Lake Rd
In Manchester Township:
Leonard Preserve (259 acres) end of Union Street (off West Main Street)
Watkins Lake State Park and County Preserve (405 acres located with in Manchester Township)
In Bridgewater Township:
Ervin Stucki Preserve (126 acres) Clinton Rd, approximately 0.6 miles south of Austin, directly
Riverbend Preserve (58 acres) on Allen Rd immediately off of Clinton Rd
In Freedom Township:
Brauer Preserve (226 acres) on Parker Rd, 0.2 miles south of Waters Rd
Visit www.ewashtenaw.org/government/departments/parks_recreation for more information and complete driving directions
Go out with a tape measurer and wrap your arms around the trunk of a tree. Help us answer the question, where is the largest tree in Manchester and maybe win a cash prize while doing it!