Farmers Market moving to the Fair this week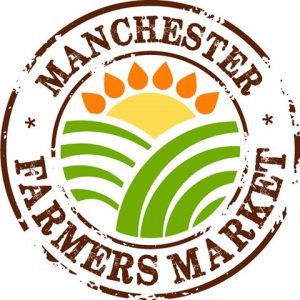 The Manchester Farmers Market, which runs every Thursday from 3:30 to 7 pm all summer long, will be relocated to the Fair Grounds this Thursday. Instead of Chi Bro Park, they will be setting up under the main pavilion at Alumni Field, on the corner of Vernon Street and Wolverine Street. Admission is free if you are just attending the Farmers Market but if you wish to attend the Fair as well, you will have to pay for Fair admission.
The Farmers Market will also be moving locations on August 3rd during the Sesquicentennial Celebration and setting up in Wurster Park on the Gazebo side of the street, to be right in the center of the activities that evening. They will be in their usual location in Chi Bro Park during the Chicken Broil on Thursday, July 20th.
Questions? Contact the Farmers Market manager at farmersmarket48158@gmail.com.