Pokemon GO Community Day set for this Saturday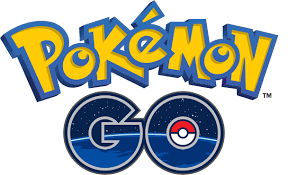 Janice Kessler wrote in to THE MIRROR to inquire if there was a Manchester event planned for Pokemon GO Community Day. While we at the Mirror don't know of any specific event, we thought we'd help foster one.
For those that don't know, Pokemon GO is a location based game played on your smartphone. (We wrote about the game when it hit Manchester back in June of 2016). What's great about the game is that it encourages players to get outside, play in parks and public spaces, and move around.
As the game has grown, its has incorporated more live public events. This coming Saturday, the 20th of January will be the first of a new monthly event, Pokemon GO Community Day. On Saturday, from 11 am to 2 pm, players will be invited to participate in a special hunt. Developers describe it like this:
Mark your calendars, Trainers. The first Pokémon GO Community Day will take place on January 20, 2018, and it features Pikachu! Explore your local parks with family and friends to catch Pikachu that know the exclusive event move Surf. While you're out exploring your local parks and making new friends, you'll also earn double XP during event hours.
(For those not in the know, what they said there was that you will have a chance to catch a special version of the character Pikachu, and that he will have a special power called "Surf".)
Given that Saturday is expected to be a relatively warm 42 degrees (though, with some light rain), the middle of the day might be a nice time to get out of the house and enjoy one of several parks in the Manchester Area.
Parks in the Village of Manchester
Map of County Nature Preserves (Covers the bulk of the parkland in the townships)
Watkins Lake State Park (in Manchester Township)