CRC seeks nominees for super volunteers to honor at upcoming banquet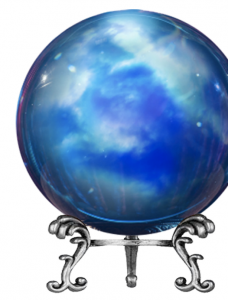 Over the past 29 years, the Community Resource Center has hosted the Volunteer Recognition Banquet and Fundraiser so area organizations can put a spotlight on those who go the extra mile to make their organization and, in turn, the community successful. The CRC has now sent out volunteer nomination letters to all of the non-profit groups in the Manchester area. Groups have been asked to choose one or more volunteers to nominate for recognition at the 30th Recognition Banquet coming up in November. This year the theme is "VOLUNTEERS – Reflecting on the Past … Looking into the Future" recognizing Claire Reck award winners from 1988 to the present (see list below), as well as honoring all of the current nominees.
The 2017 event, traditionally held on a Friday night, will be held this year on Saturday, November 4th at St. Joseph Mercy Chelsea dining room. Cocktails and appetizers start at 6 pm with dinner at 7 pm and the evening wraps up around 10 pm. The cost per attendee is $50 but the cost is discounted to $45 if you register by Friday, October 6th. The banquet also serves as a fundraiser for the CRC, with part of the price of dinner going to the CRC to help community members who are in need. That portion is considered a donation and is tax deductible.
As always, the Banquet features a silent auction with many new items this year as well as those from area businesses and artisans. Back by popular demand – a few select items will once again be auctioned "live" during the event.
To nominate one or more "super" volunteers in your organization, fill out the forms your organization received (or download forms on CRC website) and return them no later than Friday, October 6, 2016 to ensure your nominee is included in the selection for special awards and the program. If you have more than one nominee, please fill-out a form for each person unless you are nominating them as a group, in which case provide information on their collective effort. Two years ago, a separate special award, the D. Little-B. Rhees Posthumous Award, was introduced so that organizations can nominate deceased volunteers.
If your organization didn't receive their nomination forms but would like to participate this year, call the CRC at 428-7722 or email manchestercrc@sbcglobal.net or download them here: Volunteer Recognition Nomination Form 2017, D Little B Rhees nomination form 2017, and reply form '17